From our the heart of our heavenly Father:
"My beloved, fear not! You are holy, blameless, pure, righteous, and clean in My sight based on the blood of My Son. This is a gift! Gifts are given in love, not earned. You don't have to earn My love or acceptance in any way. You are already accepted and loved and always will be, even when you fail. I will never view you any other way, even in your worst failure! You are completely forgiven, and all your sins are gone, and I do not remember them any longer. They are gone! They are done away with, never to return again! I want you to live a life of freedom and peace, knowing that you are loved no matter what! This truth will help you trust Me. This truth will take down any walls you have with Me. This truth will help you to receive My love in a deep, deep way. The powerful revelation that I do not condemn you when you fail will help lead you to freedom in the areas of your life where you still struggle for breakthrough. Condemnation only leads to more failure, whereas love leads to victory! And you ARE loved no matter what!"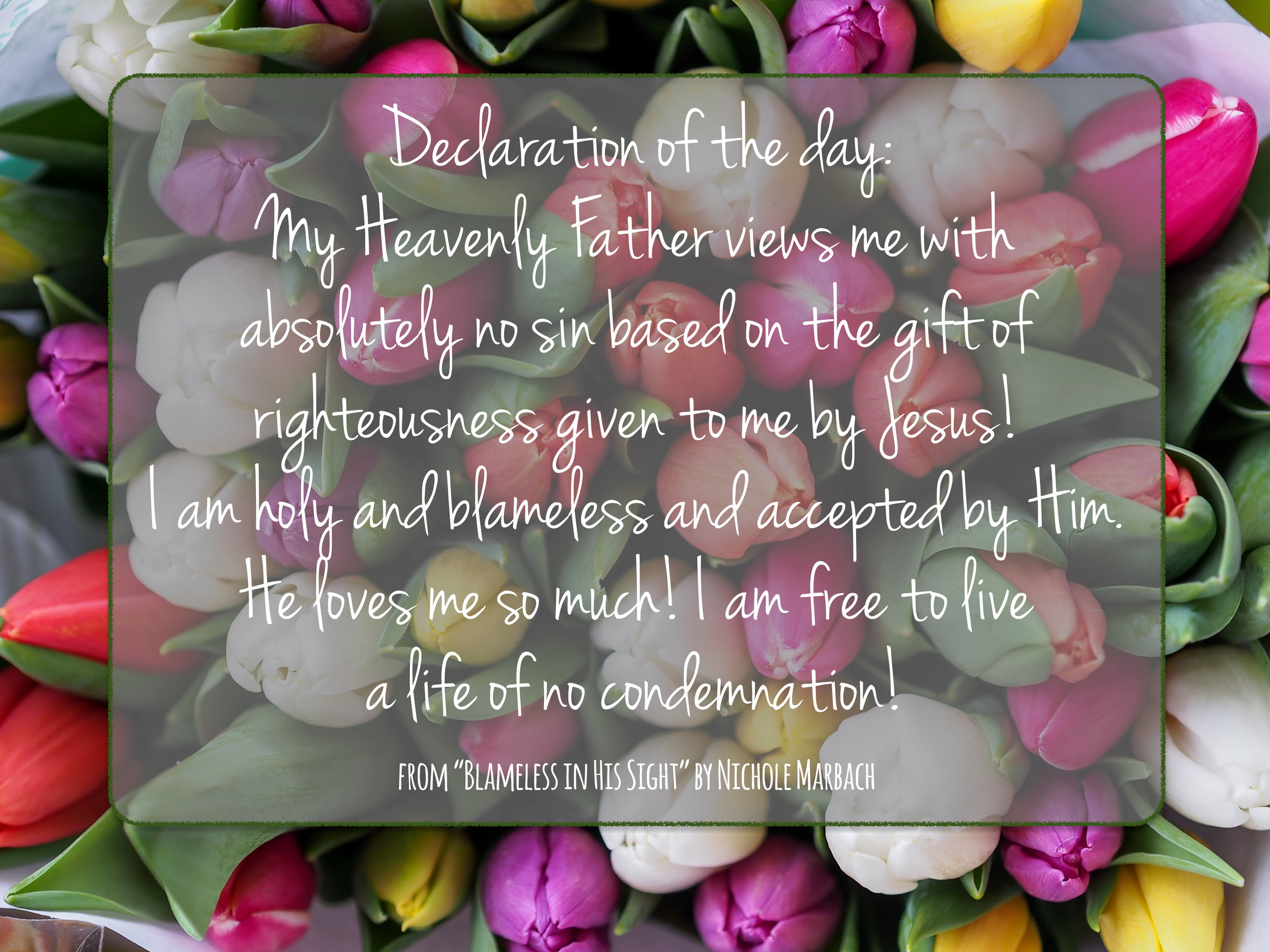 Declaration of the day:
My Heavenly Father views me with absolutely no sin based on the gift of righteousness given to me by Jesus! I am holy and blameless and accepted by Him. He loves me so much! I am free to live a life of no condemnation!
"They'll get to know me by being kindly forgiven, with the slate of their sins forever wiped clean. By coming up with a new plan, a new covenant between God and his people, God put the old plan on the shelf. And there it stays, gathering dust." Hebrews 8:12-13 (MSG)